This Artifacts Page
Neal Cozart provided

most

of these artifacts to the Association so that they could be recorded and posted. These have all been returned to their owner.

Two cancelled envelopes (6/5/75 and 7/29/92) were purchased from eBay by Mike Robertson for the association archives.

If you have artifacts that you'd like to see included in this group, please contact Mike Robertson, webmaster, for instructions on shipping and returns.
Cancelled Envelopes
Post Cards
Notes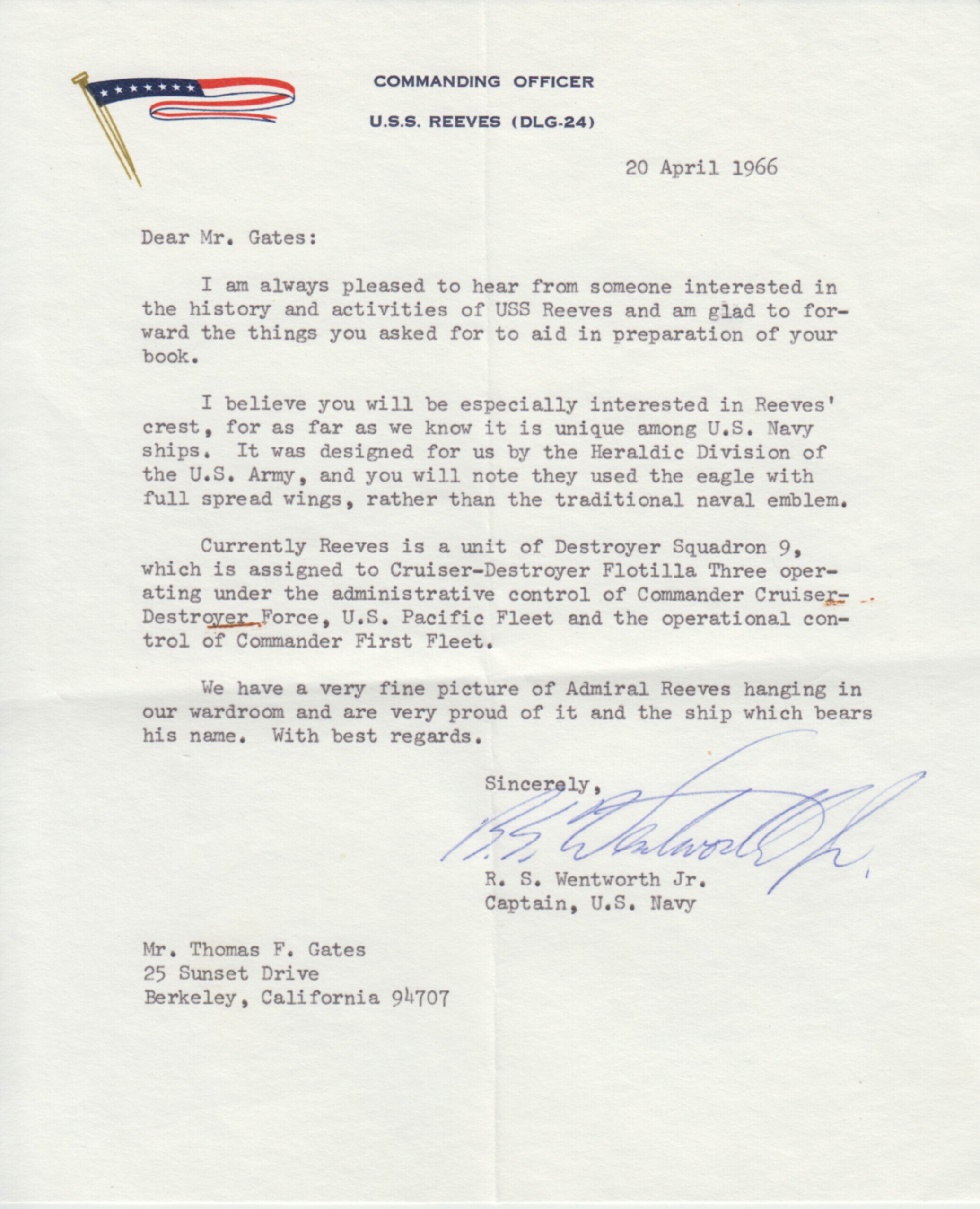 © 2016 USS Reeves Association. All rights reserved. Last update: 11/2//2016