We now have the USS Reeves Association challenge coin in stock. The handsome coin measures 2" in diameter and features the etched ship's crest with enamel inlay on the face, and the etched ship's silouette and the Iron Man motto on the bronze obverse. The coin is acrylic coated on both sides to protect the etching and finishing detail.

Because of their popularity, we are maintaining pricing

at $14 each. Limit three coins per order, please. Shipping weight 3 oz.
* * * * * * * * * * * * * * * * * * *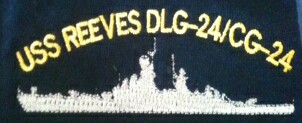 Embroidery sample on the shirts
* * * * * * * * * * * * * * * * * * *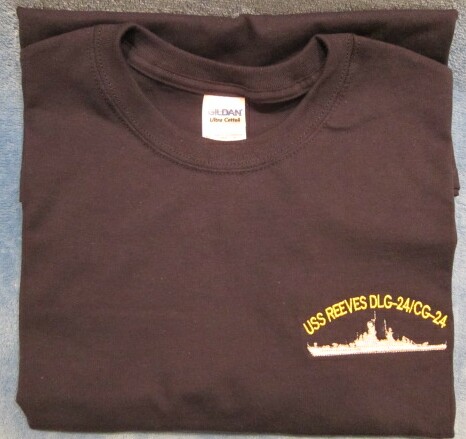 We are able to offer Association shirts with a pocket, or no pocket, in blue, and your specified size - M, L, XL, XXL or XXXL. Sample shirts above are shown without the breast pocket.
The polo style shirt is $20 plus shipping. The T-shirt is $15 plus shipping. For larger sizes, add $2 per item. Please allow two weeks for all embroidery work prior to shipping. (It's a short drive/phone call to the shop.) We have a few of these shirts in each size in stock. The background blue is actually the deeper Navy blue of the logo sample. Blame my camera and kitchen lighting.
In addition to ball caps from earlier reunions, we are also carrying ball caps with either the DLG-24 or CG-24 embroidered logo.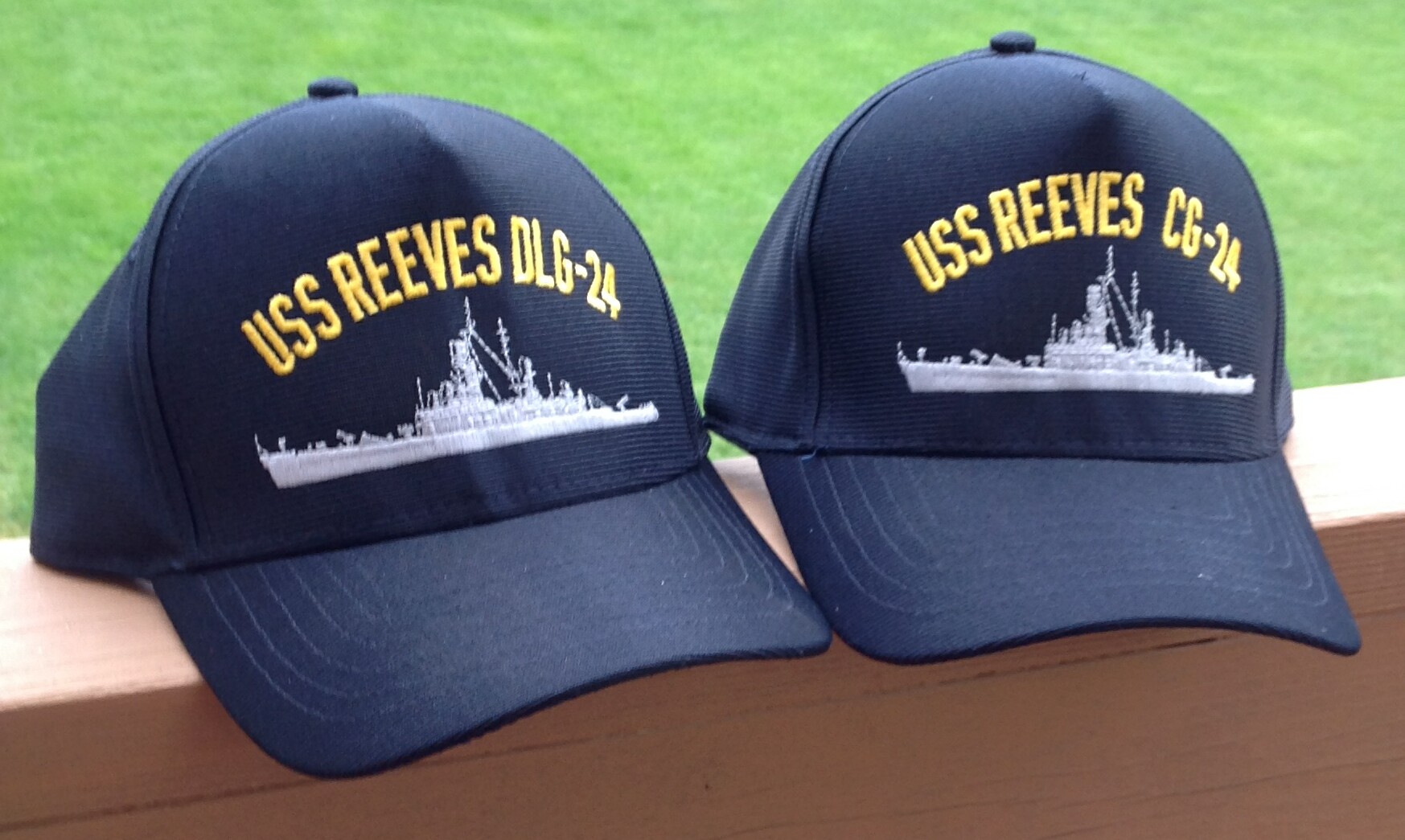 * * * * * * * * * * * * * * * * * * *
The postage rates for some items have been adjusted to meet rising post office parcel post rates. The rates for mail to the east, over the Mississippi and gone up significantly - due to fuel rises, we understand.
See the Order Form for several additional available items. Future items will become available as the Association grows and the treasury makes stocking more ship store items possible.

Credit Card orders and processing are in development. In the meantime, please continue using thie post office for ordering.
© 2016 USS Reeves Association. All rights reserved. Last update: 4/29/2016